Misericórdia Maria TV
"I wish to say, dear children, that Mercy Mary will not be a station similar to those that exist in the world today, those that mislead souls. This project will reach directly to the deepest nucleus of the inner beings by Work of the Holy Spirit and in this way it will be prevented from being something superficial and material."
Virgin Mary
Misericordia María TV
First Christian Ecumenical Channel in Latin America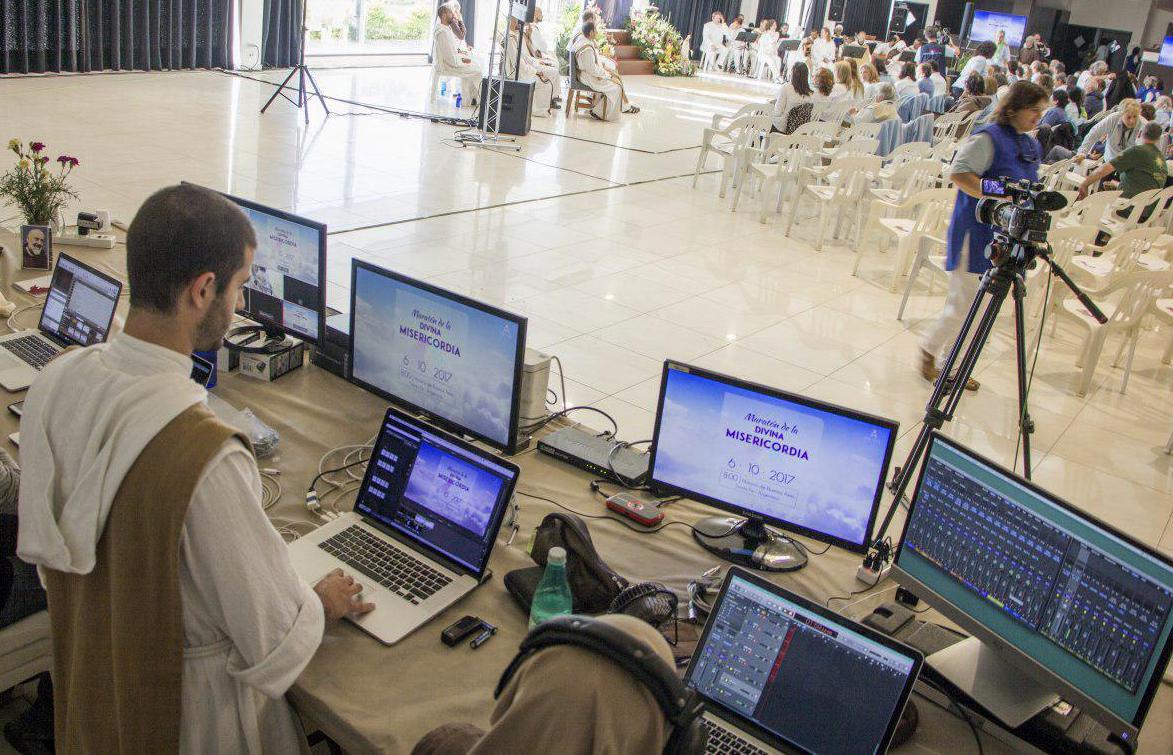 To untiringly work for Peace in the world and to serve the Plan of God, above all things, are some of the Christic principles of (Mercy Mary TV). It is a channel of communication that vows to reach all of the households of the world, conveying the Instructions of the Divine Messengers to all.
In Her Monthly Apparition on the 25th of June of 2013, in Maldonado, Uruguay, the Virgin Mary asked for the creation of this new channel for the transmission of Her universal message. Later, on the 13th of August of 2013, the Divine Mother announced:

"This project, which is not a terrestrial project, but rather a spiritual one, will attempt to reach the heart of households in a fraternal, orderly and peaceful way, because the purpose of Mercy Mary TV will be to open the doors to all souls, so that they may hear My Message and the Message of My Son Jesus."
The inaugural transmission of the Misericordia María TV occurred at the 2nd Marathon of Divine Mercy, held during the 18th and 19th of September of 2013, at the Marian Center of Figueira, Carmo da Cachoeira, MG, Brazil.
Sign up!
---

Misericordia María TV needs you!

Collaborate and take part in the expansion of the TV channel as requested by the Divine Messengers, so that They may continue to pour Their Graces into the homes around the world.